NICS

/Oasis Re-Enters Europe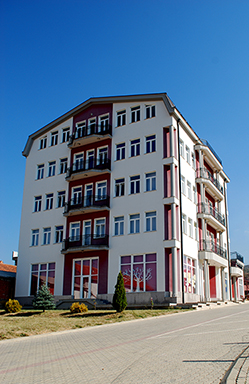 Welcome to Oasis! Prishtina High School, KOSOVO.
We are very happy to announce that Oasis International Schools has come to a transitional agreement with Prishtina High School in Prishtina, KOSOVO, to become a part of the NICS/Oasis network. WELCOME! Mr. John Chesnut, founder of PHS, has been working with the Oasis Home Office for over two years now in coming to this agreement. PHS recently added an elementary school and now offers K5-12, and is accredited with AdvancEd. The school's website is: http://prishtinahighschool.org/wp/ Present enrollment is just over 200 students. For the 2018-19 school year, there are only two teaching positions open presently; we will be looking for a School Head (Director) immediately. PHS information and job listings will be listed on this site very soon. The transition agreement will be reviewed annually until ownership transfers to Oasis. Oasis is pleased to return to Europe, as we have not had a presence there since the closure of the Germany school. We praise God for His direction in this matter and look forward to an exciting ministry in Kosovo. Your prayers are appreciated!
19 schools… 16 countries!