Building One Completed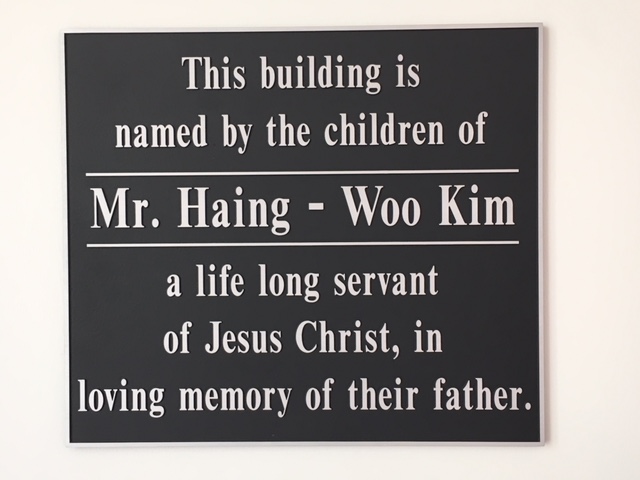 10 Years in the waiting, there was much cause for celebration at the NICS Home Office as Building One was completed and dedicated on February 23, 2018. While the building has a long-term purpose of training families for service overseas, the short-term purpose is important too. Half of the building now houses the Home Office of NorthStar Academy, our network's #1-rated on-line school. The other half is a training facility, multi-purpose in nature, and complete with AV facilities, two giant screens, kitchen, and small-group rooms.
The building was dedicated in memory of Mr. Haing-Woo Kim, by his children. It is an honor for us to dedicate this building in appreciation of a significant donation made to the new Oasis project in Kuala-Lumpur Malaysia. The Kim family are wonderful friends of this ministry, and we are so thankful for their generosity.