Retire or Re-Direct?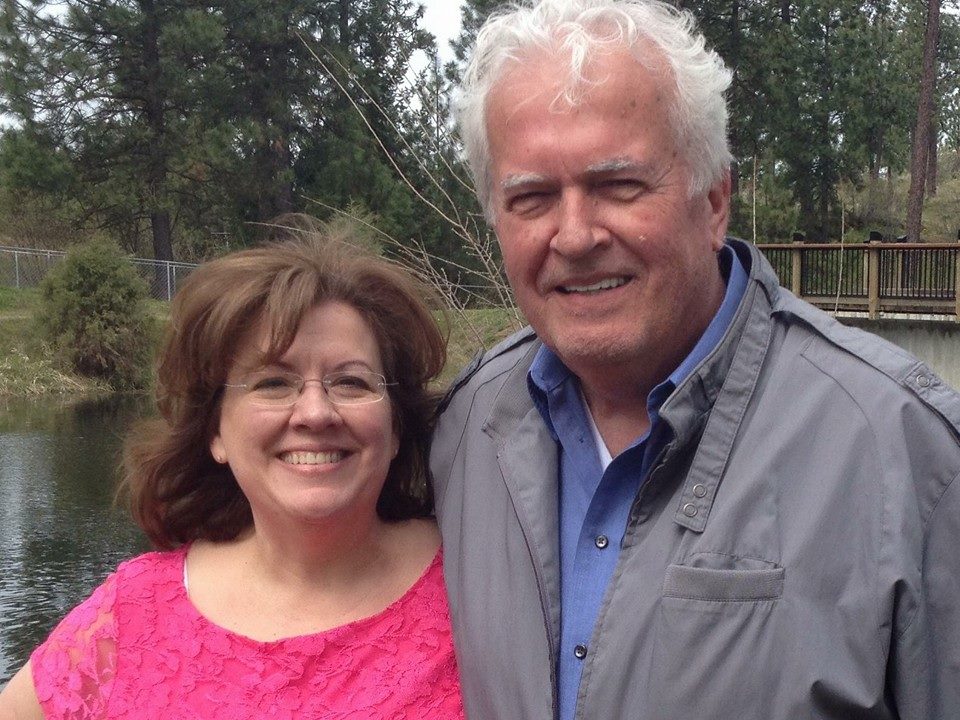 RETIRE OR REDIRECT?
———MY JOURNEY WITH THE LORD AND NICS by Jim Korver
In 1991 during Christmas dinner with young friends from Campus Crusade I mentioned that over a number of years I had become convinced that God might graciously allow me to serve Him in foreign missions. By then I had served as a high school teacher for six years and three as an administrator. My friend, the son of missionaries in Korea, exclaimed, "I know a man who's always looking for teachers!" He told me how to reach Joe Hale who had started four schools in Korea. Little did I know that over 25 years later I would be able reminisce about service with an amazing organization which later became the Network of International Christian Schools with 18 schools in 15 countries.
On a personal note, when Joe told me he needed someone as soon as possible to take the place of the director in Songtan, Korea, who was battling cancer, I was so grateful to God for this opportunity. Now I needed to tell my wife Sandy and our four children.
I'll never forget that Saturday morning when we woke up and I said, "I think we might be going to Korea." Sandy, a very strong but self-controlled woman, as they say, came unglued saying, "How could you do this to our four children?" and other challenging questions. I basically was quiet and just tried to hear her heart that day.
Now this is the Lord! Sunday morning, exactly 24 hours after being enraged over the idea, Sandy turned to me and said, "I'm ready to go." And, praise the Lord, to her great credit she never looked back — not once doubting the Lord's leading!!
So, Monday morning I thought, "Whoa, we're going to Korea!!" We sold our house in a day, our cars in a couple of days and we headed to Songtan, (now called Pyeongtaek) Korea. That first year we saw nearly a third of the students become Christians—even a few Buddhist children. One third grader was led to the Lord by one of my daughters. This was truly a mountaintop experience! One of my favorite memories was how educators were honored and respected by Koreans. (One more comment on Koreans - they are everywhere! There was a sizable group in nearly every one of the nine NICS schools in which I've served; in Mexico they were around half of the student body!)
Sadly when we returned home the following summer Sandy was diagnosed with scleroderma, an autoimmune disease typically affecting the skin—but hers was systemic, affecting her internal organs as well. She graduated to heaven 15 months later.
The following year I remarried and heard from Joe saying he had an assignment for me and my newly blended family; this time it was Indonesia. We were packed and with tickets to Jakarta when Joe called saying he had an even better assignment for me and my young family. I'll never forget; I asked Joe to hold. "Just a minute" and I called to Angela in the next room, "Hey Honey, how about Vienna instead of Indonesia?" This time she just said "Okay." That summer we were off to Vienna Christian School with five young children — you know, back in the day when each person could take two 70 lb bags (that's nearly a half ton and no wheels!) and as many carry-on's as possible.
In Korea and Austria we really lived out something Joe had shared with me in those early days. Rather than worrying about the effect of overseas service on our children it's been proven that such experiences enrich their lives in ways that we can't even imagine. I believe those were the best years of our children's lives. They still remember the Sound of Music tour in Salzburg and life changing experiences such as visiting the Mauthausen concentration camp in Austria and the DMZ between North and South Korea.
After four years back in California, NICS asked if I would consider an interim director position in La Paz, Bolivia, the world's highest capitol at over 12,000 feet. This would allow the mission to continue their search for a permanent leader for this new school in the network. A highlight was when a missionary and the school staff orchestrated a surprise visit from Angela halfway through the 4-month assignment. They treated us to a week on Lake Titicaca, South America's highest and largest lake.
My next assignment was as principal in Bandung, Indonesia. We had just adopted another daughter so this was a special time with all of our other children out of the home. It was very interesting to be part of a Christian outpost in the largest Muslim nation on earth. While there, however, the school nurse noticed a shadow on one of Angela's kidneys in an x-ray, so she flew home to a diagnosis of cancer (after removal she's fine now). Just before Christmas I experienced what the doctors assume, after tests back home, may have been a mini-stroke; my doctor wrote Joe asking that I not be assigned to a third world country.
After a few years and a clean bill of health I was asked to Nairobi, Kenya, as an interim director; the following year I served as interim director in Accra, Ghana.
Once again, a director was facing cancer in Kuala Lumpur, Malaysia, where NICS had placed a set-up team for a new project; I served for a semester.
My most unusual assignment happened when the director in Mexico City called with an immediate need for a combined 3rd and 4th grade teacher. A real stretch for this old ex-high school teacher!
Last August ('16) I was asked to step in for the director in Caracas, Venezuela, while he went home for the birth of their second child. I thoroughly enjoyed the challenge of serving the Lord, along with an outstanding staff, in that beautiful but troubled country. Please pray for the future of the school and Venezuela's wonderful people.
I went alone on short notice to these interim assignments and Angela would visit if it was at least a semester long. She visited twice in Caracas.
But this fall NICS is going the extra mile by sending Angela with me for a six week assignment in the Far East, as interim director, as the director takes some much-needed time off. Angela, being an RN, will serve in a clinic near the school which serves the poor, including AIDS patients and lepers; they're excited to hear she is coming.
So, as I go to my 10th NICS school, it's with a very grateful heart and so very thankful that over 25 years ago I met a man named Joe.
Where does the Bible tell us to retire? I think re-directing is much better!
God is so good!!
In His Grip,
Jim Korver
June 2017
P.S. I'm thankful that, Lord willing, we will celebrate my 79th birthday in the Far East!!
Note:
NICS

is always looking for folks to fill short-term openings. If you have interest in serving in this capacity, please contact: [email protected]