30 Years of Blessings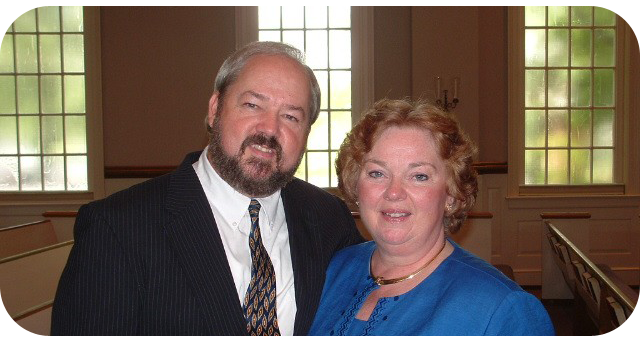 What better words are there to describe the reality that the last 30 years for this ministry have been a continuous story of God's faithfulness? In more ways than one, the "NICS story" is really His story; God forbid that any of us try to take credit for such a rich history of miraculous provision that could have only come from the Great Provider.
This school year marks 30 years of God's hand at work (1983-2013) and is celebrated to reflect His glory throughout this ministry as we share many of the blessings, answered prayers, and marvelous provisions which we have witnessed since our beginning in 1983. We believe that, "Every good thing given and every perfect gift is from above, coming down from the Father of lights…" (James 1:17). So, NICS is a seed He planted that continues to grow into a beautiful tree of His creation.
Humanly speaking, the formation of NICS was an accident! By that, I simply mean that no human being ever intended to form an international organization that would touch the lives of so many families and students. God knew what He was going to do when all we could see was a small, fledgling one-room schoolhouse for eight missionary kids in Korea. We started the school as a desperate effort to meet the educational needs of our children so that we could remain in Korea to do our "other" work. Little did we know that God had re-directed our ministry focus and that He was putting us on a path that He had created in His divine wisdom.
The growth from those humble beginnings was inexplicable from our perspective. Frankly, we were thinking the growth would taper off and we would be able to return to (what we thought was) our "main" ministry. However, God clearly had other plans.
At the time we started the first school in Korea, I was a little confused, knowing clearly that God had called our family to Korea to do youth ministry and church planting. So, this school seemed like a distraction from the ministry to which we were called. God began to teach us that He has every right to set the agenda AND to change it! We finally started to see that God was opening a whole new arena through which we were to touch the lives of people.
God had sent a wonderful couple to partner with us in ministry—Dennis and Susan Lugar. The Lugars had three sons and we had four, so we had the makings of a school within our families. Others joined, and a pattern of growth began that continues today. Soon we set up branch campuses in Korea. We also joined international school organizations that exposed us to the whole world of international communities around the world and the schools that provide education to their children. We were aware that many (if not most) of the Christian schools were for missionary kids and not often located in the major cities. God began to plant thoughts in our hearts that "if this could work in Korea… perhaps it could work in other countries." The dream of a network of international Christian schools started to form as God opened doors of opportunity for us outside of Korea.
We soon realized that many of the locations where schools were needed were in countries where religion is very sensitive. So, we began to pray about how we might approach those locations, and soon Oasis International Schools was formed.
Today, we take a moment to look back at our history and see that our "trail" is filled with the fingerprints of God all along the way. Sure, we have made changes as we have grown and learned better how to accomplish our goals and purposes. Yet, the goal still remains. I cannot think of a better strategy to impact the world than through the influence and mentorship provided by Christian teachers in an international school setting. God continues to open doors of opportunity to us, and we must pursue those opportunities with passion and urgency.
We continue to lean heavily on God's hand of provision; our needs are great; our challenges many. We must not rest until all the world is reached with the Good News! Let us not forget, however, that we must also take time to look back and see how His miraculous hand has touched us in the past in such a way that we can never be the same. This gives us confidence to look forward and trust that He will continue to unfold his plans for this ministry before us… among all nations!
- Joe Hale